AUTOMATIC MAGAZINE TYPE BAR FEEDER
. LONG BAR . USER FRIENDLY . HIGH RPM
With polyurethane guiding channels and diameter adjustment antivibration
system, it is ensured that the material rotates at high rpm without vibration.
With the servo motor drive system, Delta PLC and special software, precise
feeding is realized and the faults in part dimensions is prevented. Bar positioning is accurate. It doesn't hit the turret and stopper.
The remnant jaws position can be adjusted to CNC lathe spindle length. This allows the bar feeder to be installed closest to the lathe. The gap between bar
feeder and lathe is minimum. Thus, vibration risk is reduced. The bar feeder can be positioned along the Z axis with the slide system. The chassis of bar feeder moves along Z axis. Thanks to this system, lathe and spindle can be easily intervened without dislocate the bar feeder or lathe.
Values are easily entered into the system with the touch screen.
Thanks to the ergonomic hand control and long cable, the command buttons are used comfortable.
Thanks to the collet type system, the channel can be adjusted according to
the max. material diameter and it allows you to work with a single channel without need a replacement. The remnant retracts into the bar feeder and falls into bin.
The beacon lamp is used to remotely observe the operating status of bar feeder. The interventions can be easily done with LED light inside the bar feeder and electric panel.
| | |
| --- | --- |
| Diameter | Ø 6 – 32mm | Ø 6 – 42mm | Ø 6 – 52mm |
| Bar Length | 1000 – 3100mm |
| Bar Loading | Front loading rack; 310mm (62pcs / 5mm) |
| Guiding System | 32mm, 42mm, 52mm polyurethane channel |
| Pusher | Collet type |
| Remnant Removal | Remnant retraction into bar feeder |
| Torna Tipi | Fixed |
| Z Axis Moving | 500mm  |
| Antivibrasyon | Manual diameter adjusted, polyurethane V type |
| Loading System | DELTA Servo Motor |
| Control | DELTA PLC/HMI |
| Weight | 950 kg |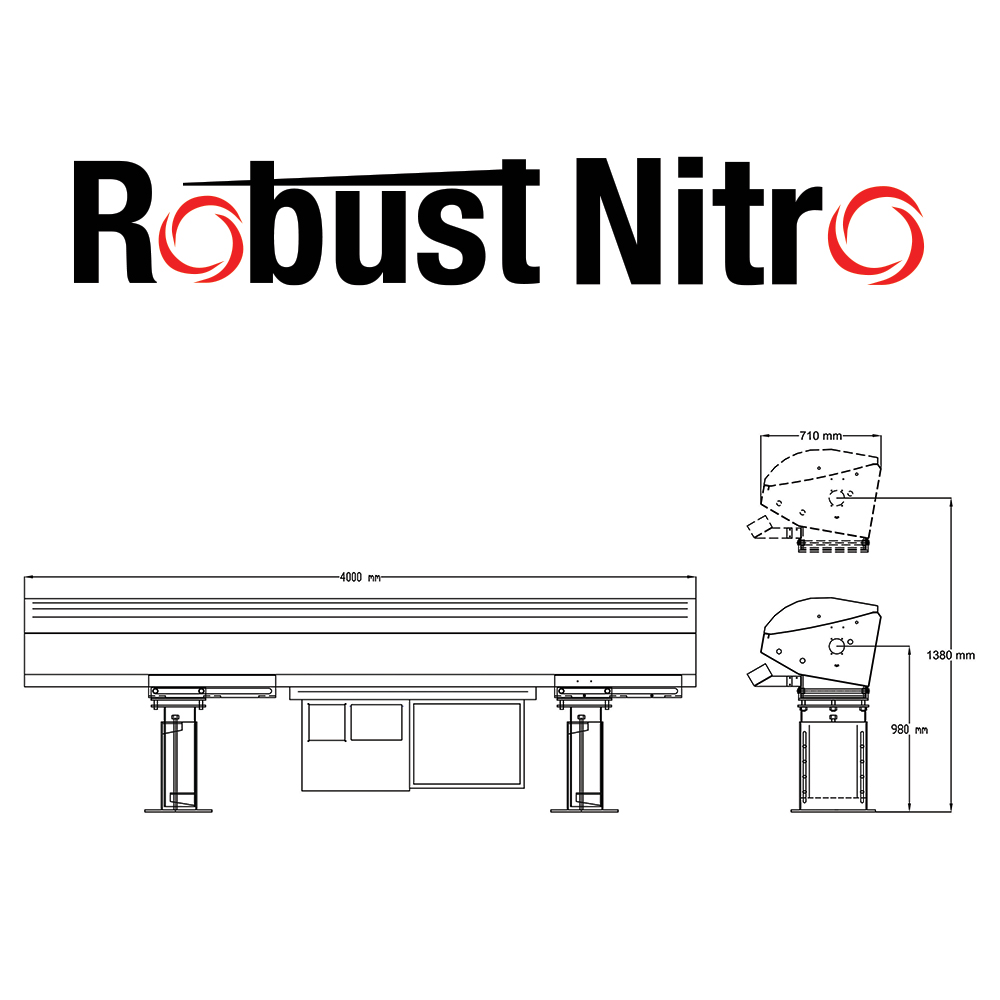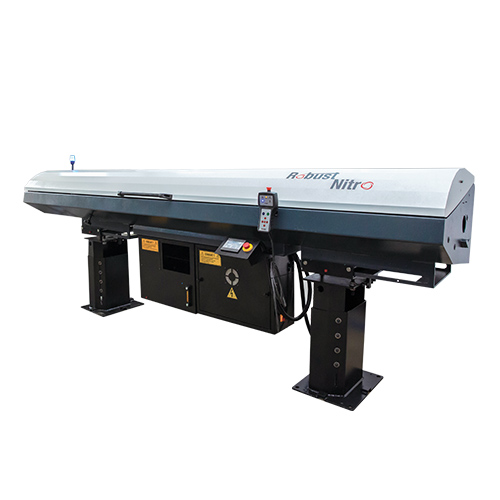 With the polyurethane casting bed and the antivibration system with easy diameter adjustment, vibration-free rotation of the material at high speeds is ensured.
Thanks to the servo motor driving system, PLC and special software, precise lengthening is carried out, material backflow and measurement errors are prevented.
For Your Collaboration Requests
Schedule an online meeting with our expert team.